ALP Overview:Advanced Learning Plans
Per Colorado House Bill 1244-07, identified gifted students in grades K – 8 will have an Advanced Learning Plan (ALP) developed. The ALP will provide documentation of gifted education services in the student's area(s) of strengths, the student's yearly growth, and the manner in which the child's social and emotional needs will be addressed. The development of an ALP serves as a foundation for a partnership between the gifted student, the classroom teacher, the parent/guardian, and the gifted education teacher at the school.
In order to have an ALP written, a student must be identified as "
gifted
" or "
highly gifted
" in Denver Public Schools. Copies of the ALPs are kept in the district's student database and are evaluated and updated each year. More info about ALPs can be found on the GT department's website at
gt.dpsk12.org
under the programming tab.
The Advanced Learning Plan (ALP) :
provides a road map for advanced instruction and learning opportunities in the student's identified area(s) of strength
is created in collaboration with parents/guardians, classroom teachers, and gifted education teachers
is an ongoing document, showing programming throughout the school year
charts the next level of learning and specific areas of study
provides an opportunity to dialogue with teachers about the student's needs
establishes guidelines for advanced growth within the parameters of a public school setting
ALPs at Steck:
ALPs are an area we are working hard this year to improve. The following are our initial goals around strengthening the usefulness of ALPs:
Make goals more specific, with measurable or observable outcomes
Link ALP goals to classroom observations, information gathered during the identification process, as well as teacher (past and current) and parent/caregiver input
Connect programming decisions to ALP goals, focusing on developing a continuum of services specific to the child's needs (vs. "one size fits all")

Powered by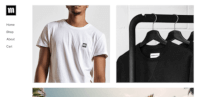 Create your own unique website with customizable templates.