DPS Services
Denver Public Schools provides services to gifted/high potential students and their families. The Gifted and Talented Department oversees gifted and highly gifted identification in the district. Gifted identification begins at the school level with the GT teacher and ends with a district level identification team review process. In addition, we support and monitor each schools' gifted programming in order to support best practice for gifted learners.
More information regarding specific areas of gifted identification is available on the DPS Identification page at
gt.dpsk12.org


Universal Screening Assessment
In compliance with the Exceptional Children's Educational Act (ECEA), the Gifted and Talented (GT) Department implemented a universal screening process as a means for identifying students in need of gifted education services early in their school careers.
In order to provide the opportunity for all students to receive early support in the most appropriate environment, all DPS students in grades kindergarten, 2nd and 6th are automatically screened using the Naglieri Nonverbal Ability Test® (NNAT) in the fall during the district's universal screening windows. The 2nd grade assessment window just closed at the end of September and the Kindergarten assessment window is from 10/2- 10/25.

More information on the NNAT3 is available on our
Assessment page.
There are two pathways to identification in DPS depending on a student's potential ability score. Approved assessments related to potential ability in DPS are the NNAT3 (Naglieri) in Kindergarten and second grade along with the CogAT for grades 1, 3, 4 and 5.
Denver Public Schools use multiple criteria points along with a larger body of evidence that might include teacher and parent checklists, classroom assessments and performance evaluations. Achievement scores from PARCC/CMAS along with formal observation surveys completed by teachers to include as identification criteria in a student's Body of Evidence.
The attached pathways show you what to expect depending on your child's score on the NNAT3 or the CogAT. Students in grades 1, 3, 4 and 5 can be nominated to take the CogAT if you are interested in an HGT Magnet Program. Forms can be found on-line with details about how to submit at
gt.dpsk12.org
.
Powered by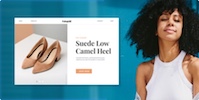 Create your own unique website with customizable templates.